Parallel-Shaft Gear Motor / Shaft-Mounted Gear Motor
The parallel-shaft gear D-Series motors offer a high degree of flexibility, also due to the optional solid or hollow shaft.
Our extensive range of SEVA-tec three-phase AC motors is available to you when selecting a motor.
These drives enable a combination of space-saving design with the necessary dynamics and reliability
to create a powerful parallel-shaft gear motor.
Technical Data
Power: 0.12kW to 160kW
Size: 172 to 976
Torque 1Nm to 15,000 Nm0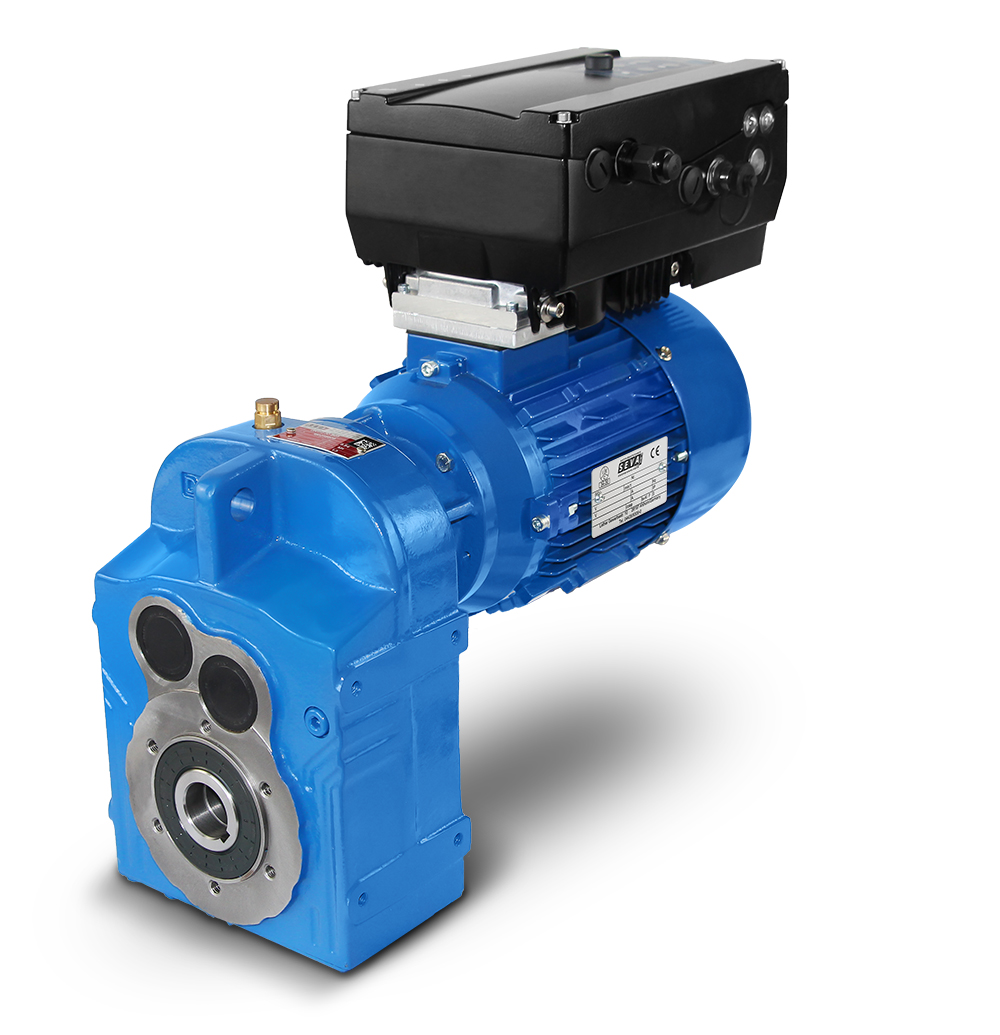 Parallel Shaft Gear Motor
with Frequency Inverter
Gear Motors – Service Factor
The service factor (fs) is a safety factor for the parallel shaft gear units to ensure that they operate safely under
the operating conditions. Fs = 1" stands for uniform load, 8 hours per day, and up to 100 gear changes per hour.
The service factor depends on the following:
- Operating time
- Type of load
- Switching frequency
- Type of drive
- Other factors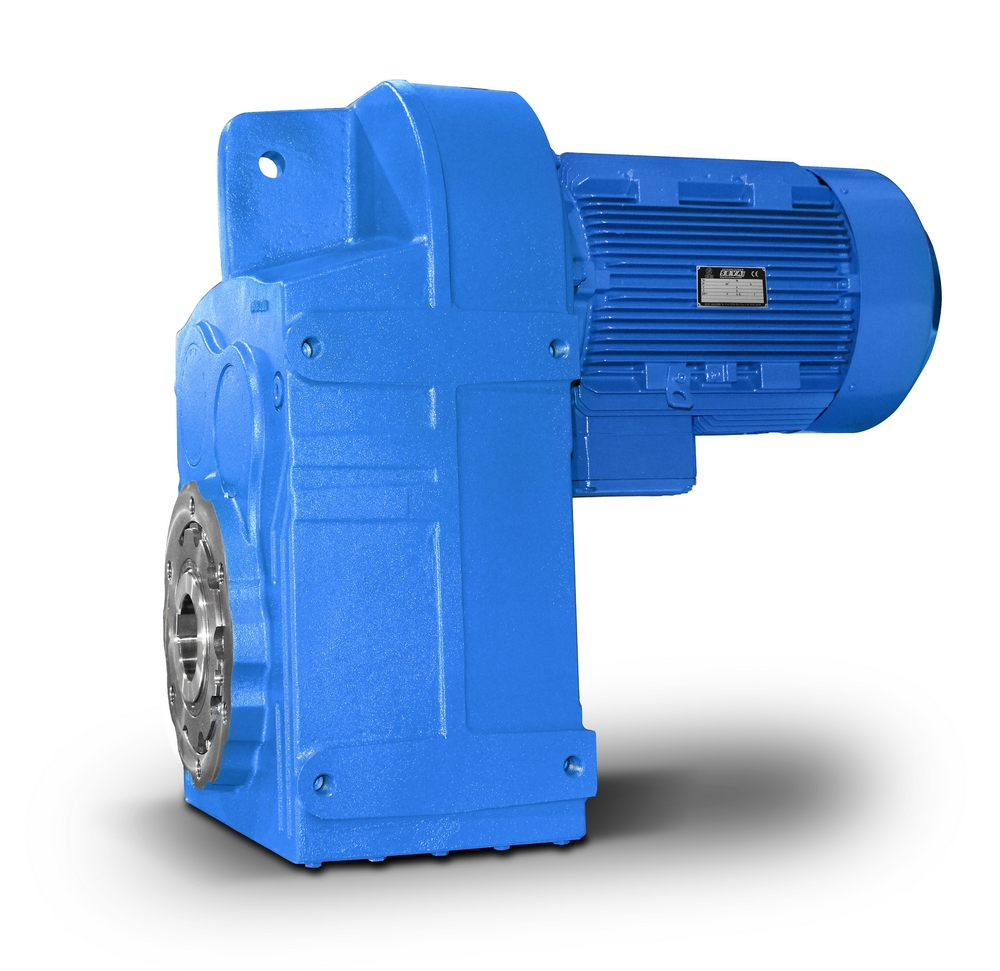 Flat Geared Motor without IEC - Flange


Parallel-Shaft Gear Motor - Selection
To select the correct version of the drive:
Determine the service factor (fs) depending on the operating conditions.
Determine the required torque M for the driven machine (output torque for the gearboxes).
Determine the required rotation speed (output speed for gearboxes).
Calculate the required power of the driven machine (power required at the output shaft 'P2').
Determine the transverse force required on the gearbox output shaft as a function of the input element.
After determining the values listed above, the appropriate gearbox can be identified from the given power tables.
Care should be taken to ensure that the service factor and overhung load are always less than the values given.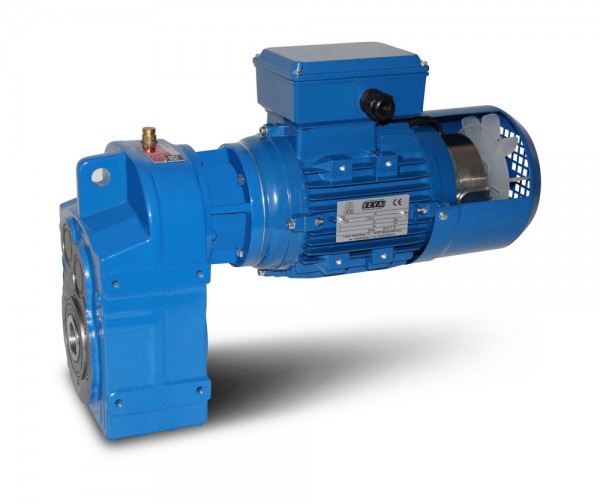 Flat Gear with Brake Motor

General Characteristics of the Parallel Shaft Gear Units
This gearbox design is very compact and easy to assemble. Flange, foot, and hollow shaft versions or combined
versions are available. The parallel-shaft gear units are manufactured in a modular system. The output flange and
output shaft can be mounted in a standard design (hollow shaft drive) without any modifications. There are new
mounting options for parallel-shaft gear units, also for the drive side. Standard connections such as IEC B14, B5,
or via the shaft drive are possible. Combinations with other gearbox types are also available with few modifications.
For applications that require high efficiency and strength, helical-worm gear units are no longer suitable.
In such cases, parallel-shaft gear units are utilised, which also allow higher overhung loads to be supported.
SEO= Parallel shaft gear motor, 0.12kW - 160kW - Flat gear motor - parallel shaft gear motor