Electric Motor including Frequency Inverter
SEVA-tec specialises in comprehensive challenges across the field of professional drive technology. Our focus is on three-phase motors, frequency inverters, and gear motors. On this page you will find a selection of electric motors with mounted Easy Drive frequency inverters in the following sizes: 71, 80, 90, 100, 112, 132, 160, and 180 with power output capacities of 0.37kW, 0.55kW, 0.75kW, 1.1kW, 1.5kW, 2.2kW, 3kW, 4kW, 5.5kW, 7.5kW, 11kW, 15kW, 18.5kW, and 22kW. We offer these electric motors together with an above-average frequency inverter, which is characterised by a wealth of functions and parameters.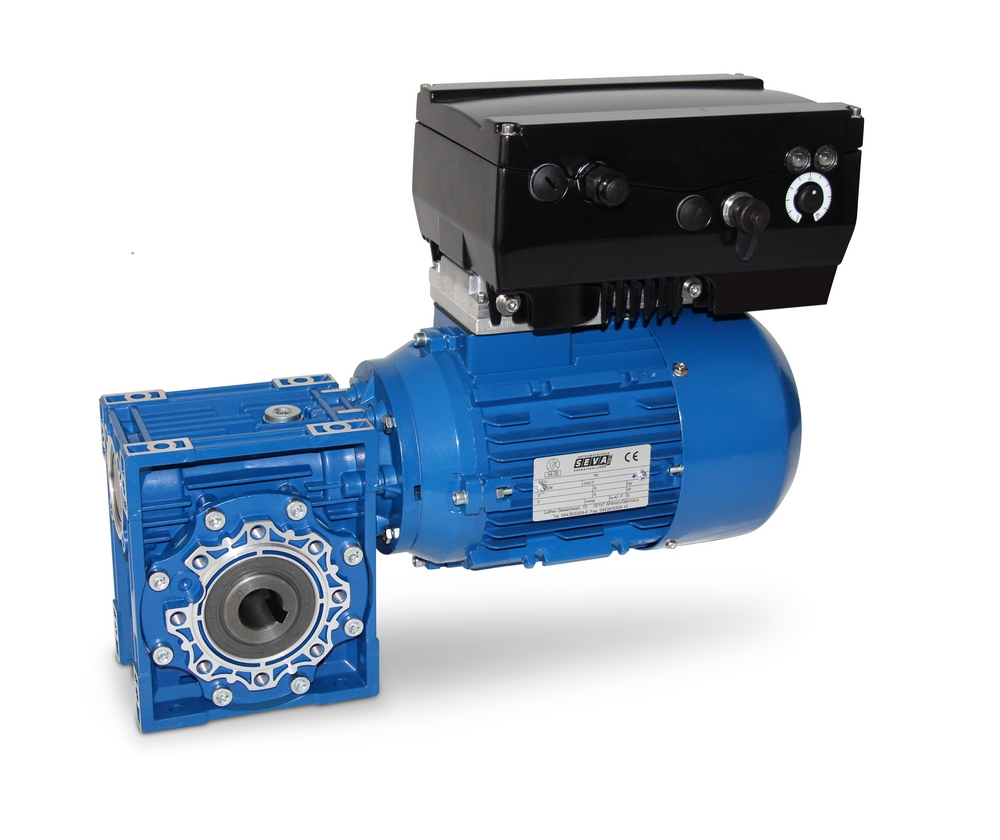 Frequency Inverter with Worm Gear Motor
The Frequency Inverter
The SEVA-frequency inverter with a combined three-phase motor possesses the following note-worthy characteristics:
Intuitive operating and programming concept, manual control unit with plain text available as an accessory, integrated soft PLC according to EN 61131-3, PC software with integrated oscilloscope function, optional fieldbus systems (CANopen, EtherCAT, Profibus), flexible use with all common motor types, asynchronous motors, synchronous motors, EC motors, simple installation, motor-integrated or motor-near installation, indoor/outdoor use, current vector-oriented control, fan operation with current-saving function, stall detection, PID controller with integrated stand-by function, wide input voltage range, catch circuit, easy to service, robust and compact die-cast housing with IP65 protection class, very high temperature and vibration resistance, modern circuit topology, no integrated fans (up to 7.5kW), S1 operation at 50 °C and 8 kHz clocking.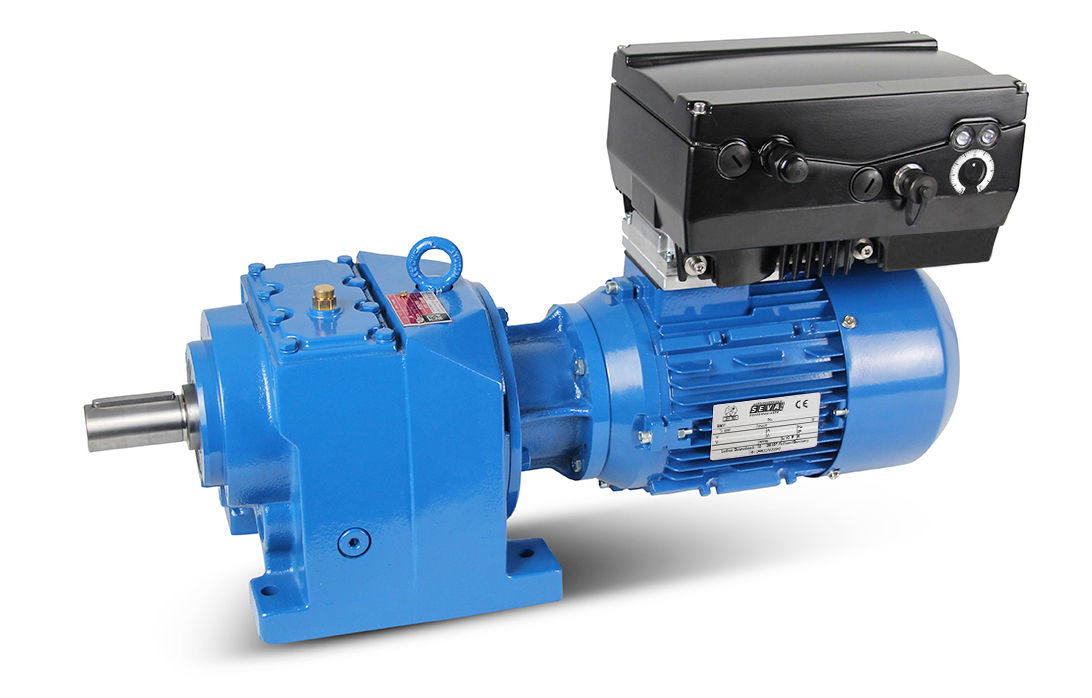 Frequency Inverter with Spur Gear Motor
Infinitely Variable Gear Motors
Our electric motors/frequency inverters can easily be combined with gear motors as the connection is established via an IEC flange. Helical gear motors, helical worm gear motors, planetary gear motors, parallel-shaft gear motors, and helical bevel gear motors are therefore also infinitely variable.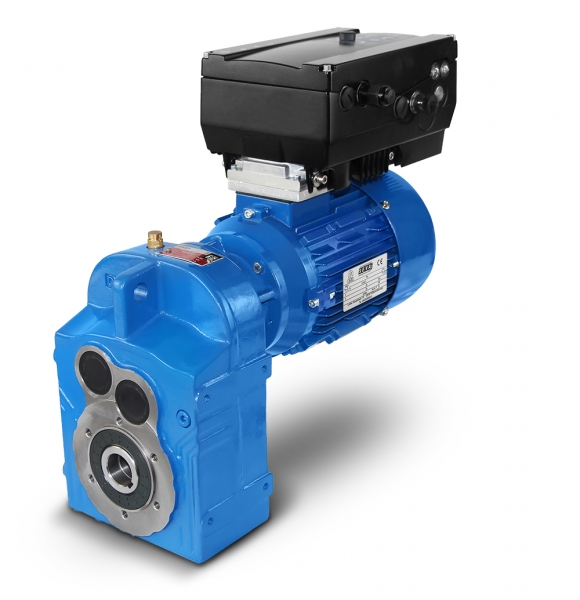 Flat Gear Motor with EASYdrive VFD
Special Motors with Frequency Inverter
The infinitely variable frequency inverters/AC motors frequently need to be designed to customer-specific requirements or in large quantities. We are the ideal business partner for you in this case, as our specialist staff, extensive motor warehouse, and in-house final assembly enables us to cover a wide range. Our frequency inverters have an extensive list of advantages, so we recommend that you go directly to the product description first. The highest quality, a competent team, and a price in line with the market are our priority. If you cannot find the exact electric motor with a frequency inverter you are looking for in our online shop, please send us your enquiry directly by email or simply call us.
SEO: Electric motor + VFD 0.37kW-0.55kW-0.75kW, Electric Motor including Frequency Inverter