No results were found for the filter!
Frequency Inverter LS-IC5
EMC filter - class A (optionally integrated)

V / f control, sensorless vector control selectable

Automatic setting: vector measurement of the engine and auto tuning

150% torque at 0.5Hz

0.1 ~ 400Hz output frequency

1 ~ 15kHz clock frequency

Analog input 0 ~ 10Vdc

Degree of protection IP20 Ɯ Torque amplification (Boost) manual / automatic

Integrated potentiometer

Selectable input signal PNP / NPN

Error register: last 5 errors

PID controller for advanced process control

Up / down function and three-wire function

Modbus RTU communication (optional)

8 programmable inputs / outputs

Unit for copying the settings

Software (Drive View) for monitoring and parameterization on the PC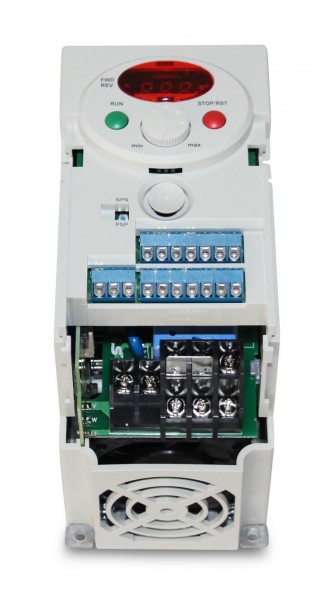 IC5-Frequency Inverter with Connection Terminals



The LS-IC5 Frequency Inverter
The production of this heavily used frequency inverter has been discontinued. The successor
model is the LS-M100, which is more advanced, I.e., it is adapted to modern technology and
of equal value in terms of price.
SEO= Frequency converter LS-IC5